DCFW Season 29
By CouncilMag.com
With 14 years under his belt, Ean Williams, executive director of DC Fashion Week, knows it's important to change things up – be it the color of his designs or event locales.

"For the first time, I used emerald green for the main color palette, paying homage to our sponsor Sprite," said Williams by email. "Bohemian red carpet glamour is how I describe this collection of 29 looks," which celebrated the 29 seasons of fashion week, he said.
His Corjor International full-length gowns are designed "for the woman who wants to make a red carpet appearance," Williams said, describing his designs as "old Hollywood glamour silhouettes with a modern design."

Williams also ventured to a new venue and returned to a favorite location.
"This season, DC Fashion Week returned to the Embassy of France for the International Couture Collections Show," Williams said. "We also changed locations for our NextGen Designers Showcase, which was held at The Living Room DC," a club and event space.

Held Sept. 19 through Sept. 23, DCFW featured the work of student designers in an eco-conscious fashion show, as well as emerging designers. ModCloth, Jasmine Boutique and Corjor International were showcased at the couture show at the French embassy.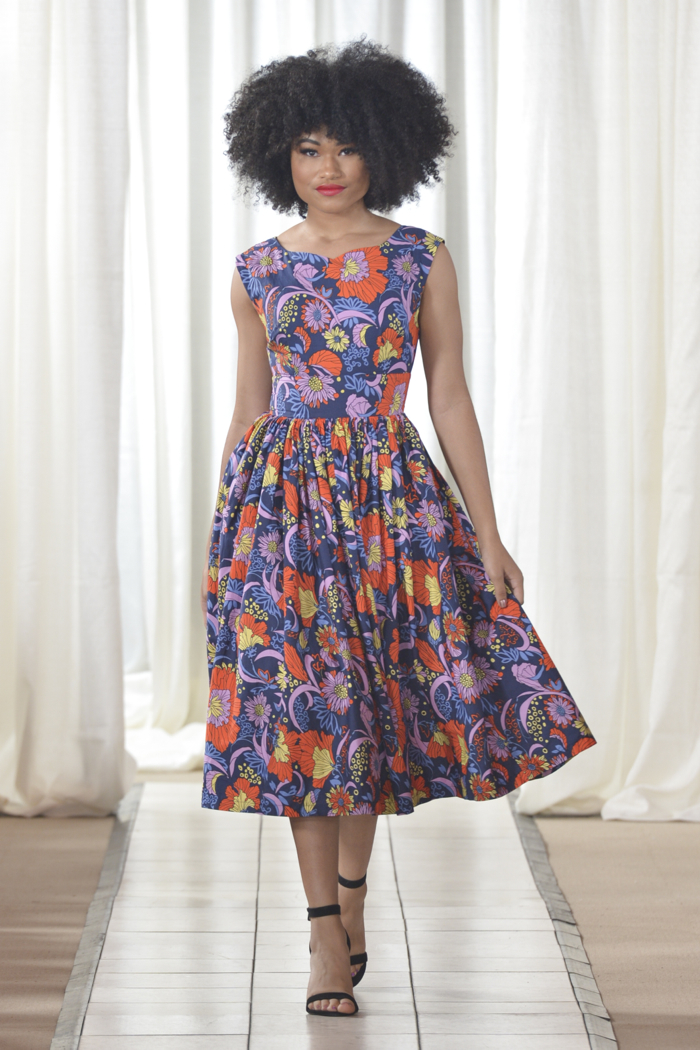 ModCloth provides online shopping for everyone in search of vintage women's fashion.
One of the hallmarks of DCFW is a focus on up-and-coming designers in the region.

Dahjay Renee, Etheral and Grace and Charlie Mub were some of the participants in the Metropolitan Emerging Designers Showcase, while Cams Clothes and Gamondi Howard were part of the Next Generation Designers show.

For Williams, this DCFW season continued to highlight the growing interest in the event.

"We had near record attendance for all shows this season, coming very close to February's record-breaking season," he said.

If you missed this season, don't fret. DCFW will be back in February for its 30th season.